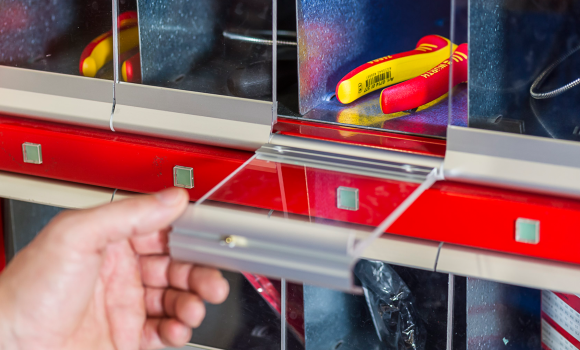 ORSYmat
ORSY® is the racking system that provides optimal storage and provision of materials, enabling you to implement an ORdered materials management SYstem. Our ORSY®mat vending machines are available in various models for an automatic materials management system. Our intelligent automated materials management system will reduce your procurement and storage costs, increase the availability of goods and reduce wastage of high-value consumables.
Our ORSY®mat solutions combine efficient, automated procurement with a high degree of flexibility in the storage and provision of operating supplies (MRO) for your employees — directly at their point of use. Any triggered orders are transmitted in real-time to the Wuerth Industrial Services ERP system in the same way. All order data from the vending machines can be tracked at any time in an easy and transparent way in the Wuerth Online-Shop. Integration of relevant data to your ERP system is also possible.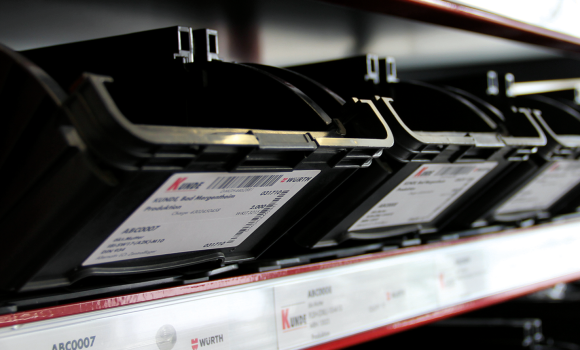 Kanban System
The highly flexible Kanban systems offered by Wuerth Industrial Services India help you to make your warehouse and production effective and transparent. These Kanban systems are used predominantly by major industrial customers in the manufacture of their installations and products. The most suitable solution for automatic replenishment is implemented, tailored to the particular item and to the individual work situation and requirements.
Maximum availability of the right item in the right quantity in the right place at the right time in the production facility itself is always paramount. The principle of the Kanban system, which originated in Japan, is simple: it is a rolling two-bin system that, in contrast to traditional supply methodologies, pro-vides C-Parts "just-in-time" directly at the point of use. The system demonstrates great potential for adjustment if requirements change, maximum delivery and supply security at reduced inventory levels and minimal capital commitment.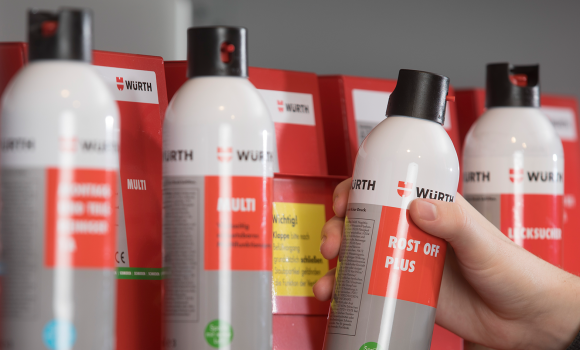 REFILLOmat
The safe and economical system for manual refilling of spray cans with active substances and compressed-air. Take advantage of significant savings and cut down on your carbon footprint by replacing regular aerosol cans with a Würth REFILLOmat® station in your auto shop or fleet maintenance facility. The REFILLOmat® station charges refillable spray cans with 400ml of the product (active ingredient) and propellant (compressed air) automatically within 7 seconds.
Like an ordinary aerosol can, a REFILLOmat® can spray in every direction and gives you the look, feel, and pressure of an aerosol can at a reduced cost, with no dangerous propellants. The Bulk program includes 30 or 55 Gallon drums of Regular, Low VOC, or Zero VOC Brake Cleaner or Multi-Purpose Solvent.